Sukhoi Su-30MKI Super Flanker
Number of pics: 63 + 4
Last Updated: Sep 15, 2002
Hold the mouse cursor over thumbnail to see comments. Click to enlarge.
4 pics cannot be enlarged
Please maximize the browser window! Best viewed at 1024*768+ resolution.
since June 29, 2002
Su-30MKI Prototype '56'
The First prototype - made its first flight on July 1, 1997.
Later re-numbered 01 (see below) and crashed at Paris.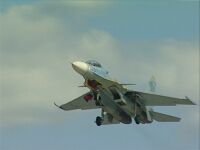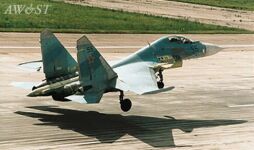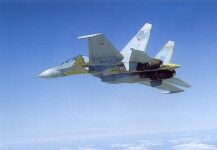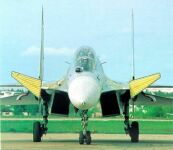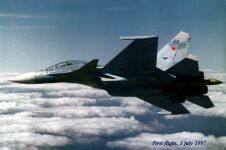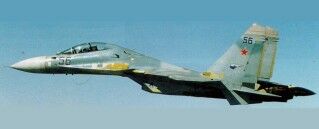 Su-30MKI Prototype '01'
This particular machine was lost on June 12, 1999 at Paris.
Note the twin nosewheel.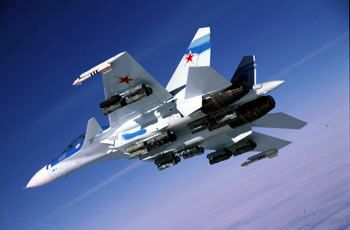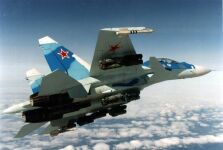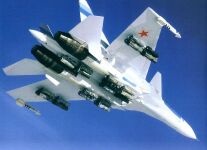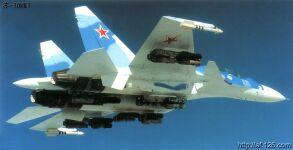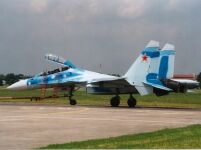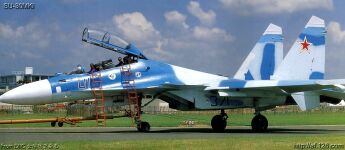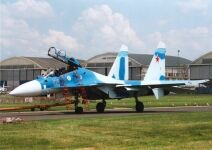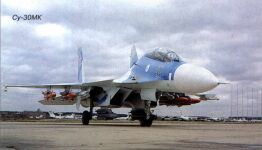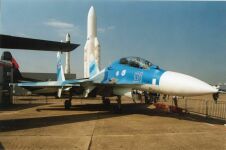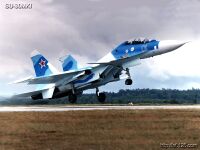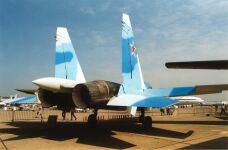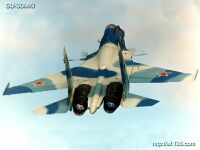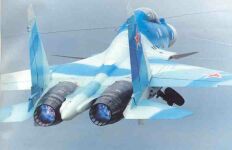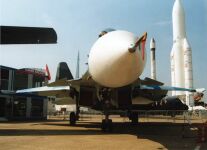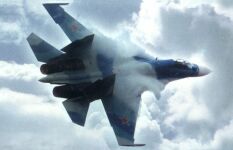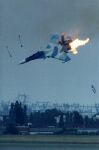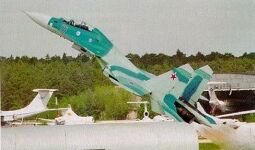 Su-30MKI Prototype '06' : T10PMK-6
The Second prototype - made its first flight on March 23, 1998
This plane has a single nose wheel. This airframe was modified from the T10PU-6, which was the 2nd prototype for the Su-27PU.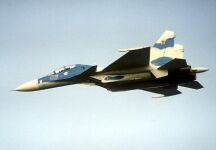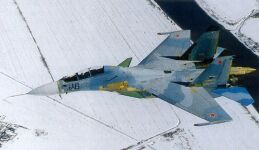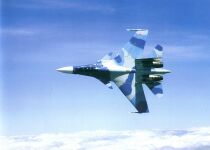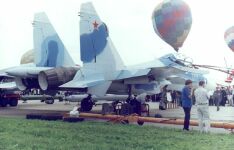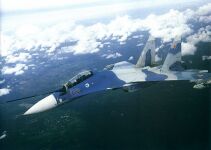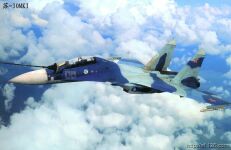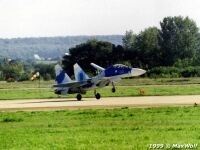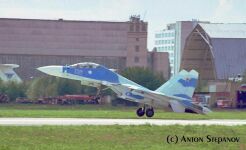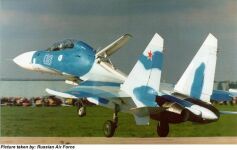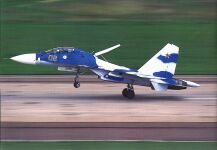 Su-30MKI Prototype '04'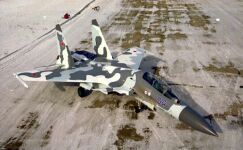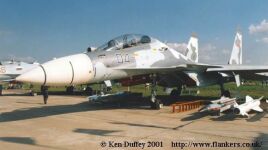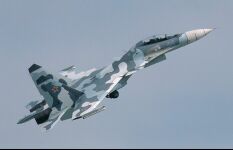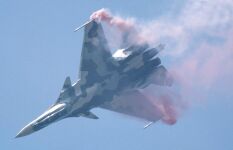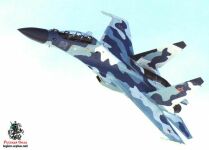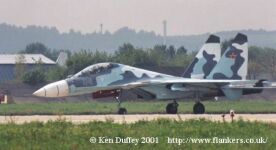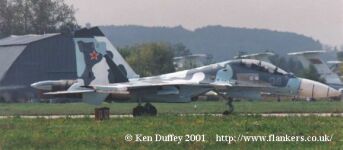 Su-30MKI Prototype '05'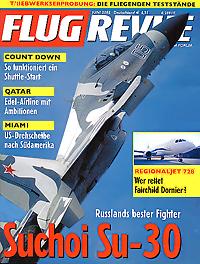 Su-30MKI seen at Aeroindia 2001, Bangalore.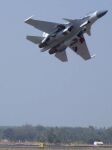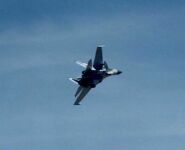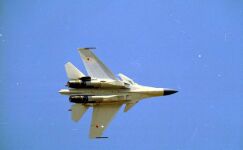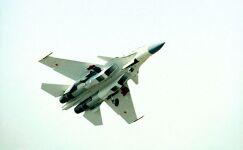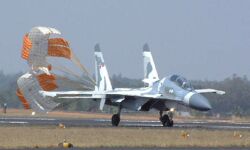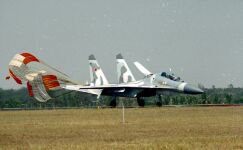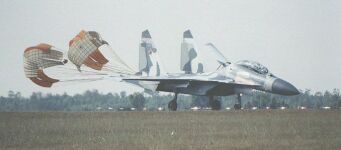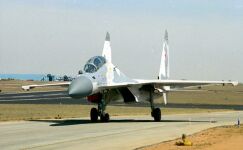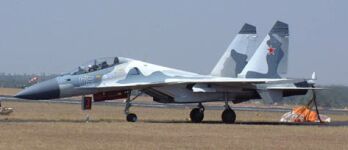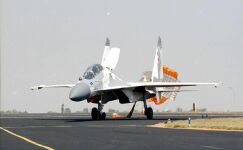 05 before the MKI uprade[???]
This particluar airframe is a series produced Su-27PU (the T10U-5) which was modifed into a Su-30 prototype (T10PU-5).
Note the retractable refueling probe.




Su-30MKI Prototype Cockpit
The MKI cockpit also has French and Israeli components.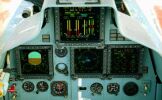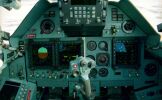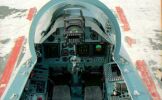 Su-30MKI Detailed Views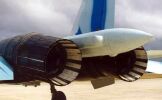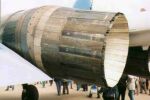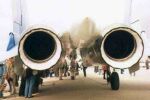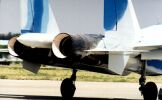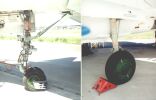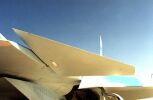 Also See :
Links
The photographer/owner of the picture is acknowledged wherever known. (Hold mouse over thumbnail).
Some of them are: Ken Duffy | Hugo Mambour (Avia Subscribe) | Kapil Chandni (Bharat Rakshak) | Aviation Week and Space Technology | Jane's |
ST is a non-profit resource and claims no ownership of the above pictures

Comments or Questions? Mail us at :spacetransport@yahoo.com
This site is best viewed in Internet Explorer 5.5+ and Netscape 6+.